Ryhope Health and Fitness Classes - RyhopeCA deliver a varied program of Health & fitness classes suitable for all ages and fitness levels. Classes delivered include Pilates, Wellness Session, Sit 'n' 'b' Fit, Zumba, Tia Chi, Keep fit and Dance Classes. All Sessions are well attended and everyone is welcome. The CA aims to promote Health and Wellbeing by providing low cost accessible exercise within the community.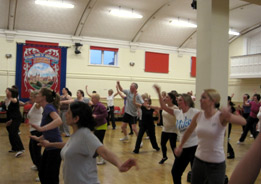 Ryhope Ca Keep Fit Club - Ryhope C.A. Keep Fit Club is a friendly community based exercise club aimed at promoting health and wellbeing for over 50's. the club has been established for over 25years and currently has over 45 members. The club not only provides a means of improving your fitness but also provides a social network for members. The ladies enjoy socialising with refreshments after their fitness session. Anyone is welcome!!
---
Craft Class - The craft class recently celebrated its 40th anniversary . The members come together to share skill and learn new crafts ranging from sewing, knitting crocheting, card craft etc. Anyone interested in learning a craft or with skills to share are welcome.
---
Ladies Club - provides informal education to women 50 plus on issues such as health, wellbeing, History, travel etc in a social environment. The group have over 40 members who all enjoy a social afternoon listening to weekly speakers on various topics. The ladies also enjoy quizzes, bingo, refreshments and the occasional sing along. The group provides a social network to older ladies within the community. This year Elsie Bosanko (Chair) was
invited to the Queen's Garden Party in recognition of her outstanding voluntary service to the community.
---
The Jolly Girls Friendship Group - meet every Friday evening to enjoy a social gathering sharing memories of past and present. The ladies enjoy a game of bingo, refreshments and the occasional trip away.
---
The W.I - offers a wide-ranging activities and opportunities that are open to its members, from crafts, cookery, competitions, recipes and informal educational opportunities. The W.I. plays a unique role in providing women with educational opportunities and the chance to build new skills, to take part in a wide variety of activities and o campaign on issues that matter to them and their communities.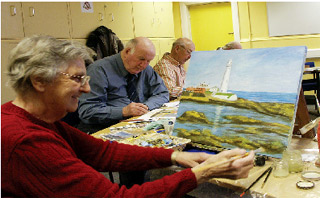 Ryhope Association Craft Class - The craft class currently as over 30 members who come together to share skills and learn new crafts. The Crafts rang from sewing, knitting crocheting, card craft etc. The club has being together for over 40 years and still has a strong membership. The Club also have enjoyed excursions and a Christmas Celebration Lunch
---
Ryhope Association Heritage Society - The Heritage Society meet monthly to share knowledge, stories and memories of old Ryhope. The Society have over 2,500 pictures of former Ryhope dating back to the 19th Century. The Heritage Society currently go into the Primary Schools within Ryhope to deliver informal education about the history of Ryhope. The Ryhope Heritage Society have over 30 Active members.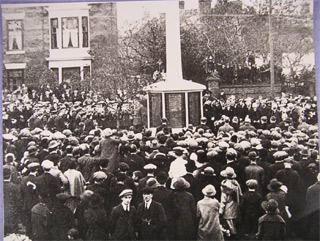 ---
Men's Den -
Are you or somebody you know at a lose end?? Why not pop along to our "Mens Den". This is a club available to men only and is held every Thursday morning 10am - 12pm. There are dominoes, cards, draughts, crosswords, soduko, quizzes etc. No need to book so why not come along to this FREE session and meet other people in the area? Tea, coffee, biscuits and cake included.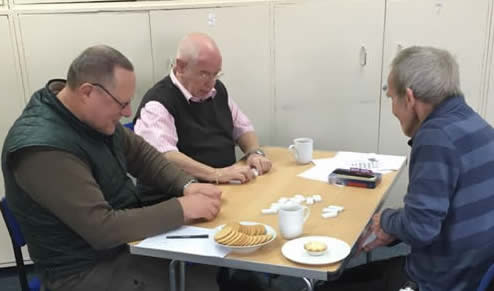 ---
Over 60's club - provides a social network and support group to the elderly community of Ryhope. The group enjoy a weekly information session on issues relevant to the group and enjoy a game of bingo and refreshments. Anyone over 60 years of age is welcome.