Periodically we are able to bring you information on local Volunteering opportunities - see below for current roles.
Currently there are no Volunteering Opportunities
Current Vacancies: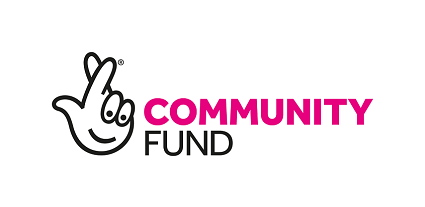 Community Development Support Worker
Hourly Rate £11.28 per hour
Contract 3 years fixed term – funded by The National Lottery Community Fund
Job description:
We are looking for an enthusiastic and energetic individual who is good at listening to, motivating and developing others, with a passion for community. You will work with local residents to bring about positive change for Ryhope Community Association, by developing local leaders, stimulating community-led activity and facilitating residents' engagement in decisions affecting the community.
This position is an average of 20hrs per week. The candidate must be flexible to meet the needs of the organisations by adapting working hours to cover holidays and events including weekend and evening work. There is no facility for homeworking and outreach work is by previous arrangement and agreement from the Community Development Worker.
This role is being funded for three years fixed term by the National Lottery Community Fund.
Context and vision:
Ryhope Community Association (RCA) is an independent organisation that was established as a registered charity (no. 506572) and is located in the heart of Ryhope village, serving its residents in the local community. The organisation is governed by a Board of Trustees, constituted from local residents and leaders of local grassroots VCS organisations. RCA involves the community in every aspect of its delivery and it provides essential services to local people with an aim of tackling poverty, social isolation and inequality. has extensive experience of delivering community engagement initiatives, gained collectively over many years. RCA has an excellent track record of being a community hub for 50 years.
It aims to:
Involve local residents to review and develop service delivery

Increase availability of independent advice and information for local people

Sustain existing services and developing new, critical activities and services to meet local demand

Sustain and increase the number of local people that engage in volunteering activities
and
Key responsibilities:
To develop and deliver both new and existing projects and services: Toddler & Baby sessions, Luncheon Clubs, digital inclusion, craft fayres, coffee mornings, social inclusion groups and generate ideas beneficial to the community, etc, reporting on and getting approval for these from the Community Development Worker. This to include but not exclusive to:
Develop new and exciting projects and source funding streams for these projects as needed
To deputise for the Community Development Worker when necessary

Reception and General Administration duties

Database management

Mapping and intelligence gathering

Research to support small grants

Work with and support service users without regard to background, age or ability

Communicate confidently with service users, their family and support networks

Plan relevant and interesting programmes of activities with service users

Support the implementation of monitoring and evaluation systems as required, inputting and collating this data

Support volunteers to maximise their strengths

Liaise with the Community Development Worker regarding 'issues', including any ordering and invoicing

Coordinate with the Community Development Worker for production of literature and/or information/social media sharing projects and activities

Participate in staff and other meetings, as required

Comply with Ryhope Community Association Worker Conditions

Record and monitor any monies and donations associated with the daily functions of the Community Centre
Person specification:
Essential:
Excellent listening skills – friendly and approachable, with the ability to connect with people from a wide range of backgrounds and make them feel supported and valued.

A proven ability and desire to motivate and support people to use and develop their strengths and skills for the benefit of the wider community.

Good networking skills and experience of working well with other organisations to achieve positive change for the community.

Experience of volunteering and/or working in a range of community settings.

Strong organisational and time management skills, and good IT skills.

A positive and creative approach to work – able to handle new or competing demands and work on own initiative without close supervision.

A willingness to work flexibly, including evening and weekend meetings and events.

A firm commitment to the vision, mission and values of Ryhope Community Association
Desirable:
Previous experience of working as a community worker or in a similar role.

Experience of training and supporting volunteers.

Demonstrate experience in developing and implementing activities and initiatives.

Experience of living, working and/or volunteering in the local area.
How to apply:
We welcome and encourage job applications from candidates regardless of their age, disability, gender identity, sexual orientation, religion, belief, race or background.
Please send your CV and a cover letter (no more than two pages) via email, explaining why you would like this role and how you meet the job requirements.
Email address: ryhopeca@aol.com
Further information about Ryhope Community Association is available on our website - https://www.ryhopecommunityassociation.org.uk/index.html and social media -https://www.facebook.com/RyhopeCommunityCentre
Closing date: 15th November 2023 at 23:59
No contact from agencies or media sales.